Take advantage of the BACK 2 SCHOOL SALE
Enter coupon BTS22 at check-out for 10% OFF + FREE SHIPPING on qualifying orders
Expires Soon. Click
for details
.
CYBER WEEK IS HERE. AND IT'S BIG.

SALE EXTENDED THROUGH DEC 3.
---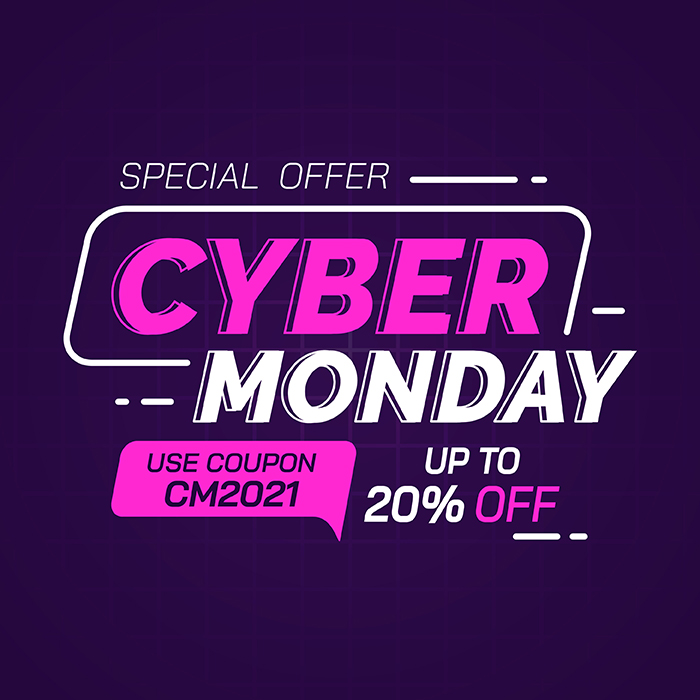 UP TO 20% OFF
20% OFF orders over $150 | 10% OFF on smaller orders *

* 10-20% Discounts are valid on all items and custom print services, except printers.
For printer specials, see the DOORBUSTERS below for up to $500 OFF CakePro Printers and $50 OFF Standard Edible Ink Printers.
You must enter coupon CM2021 in the "apply coupon" box at checkout to get the 10-20% discounts
Coupon ends soon.

---
GET THESE DOORBUSTERS WHILE THEY LAST

$500 OFF the CakePro850 | $400 OFF the CakePro800 | $300 OFF the CakePro770A
$150 OFF the CakePro Quatro | $50 OFF any Standard Edible Ink Printer

( use coupon: BFBUSTERS for any of these Printer Doorbuster deals )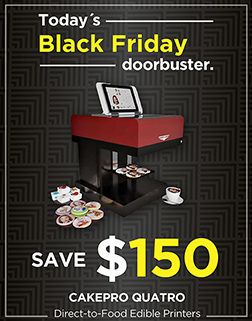 $150 OFF
CAKEPRO QUATRO
with coupon.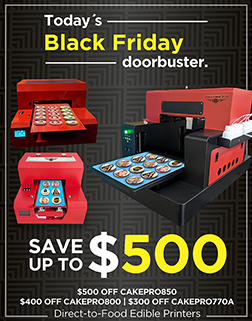 $500 OFF
CAKEPRO850
| $400 OFF
CAKEPRO800
$300 OFF
CAKEPRO770A
with coupon.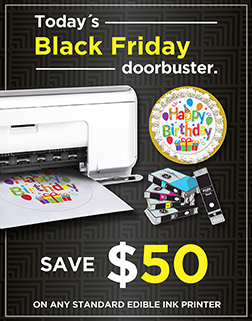 $50 OFF ANY
STANDARD EDIBLE INK PRINTER
with coupon.
Hurry! Coupons expire soon.



Coupons cannot be stacked on the same order. Quantities of certain items may be limited based on availability.